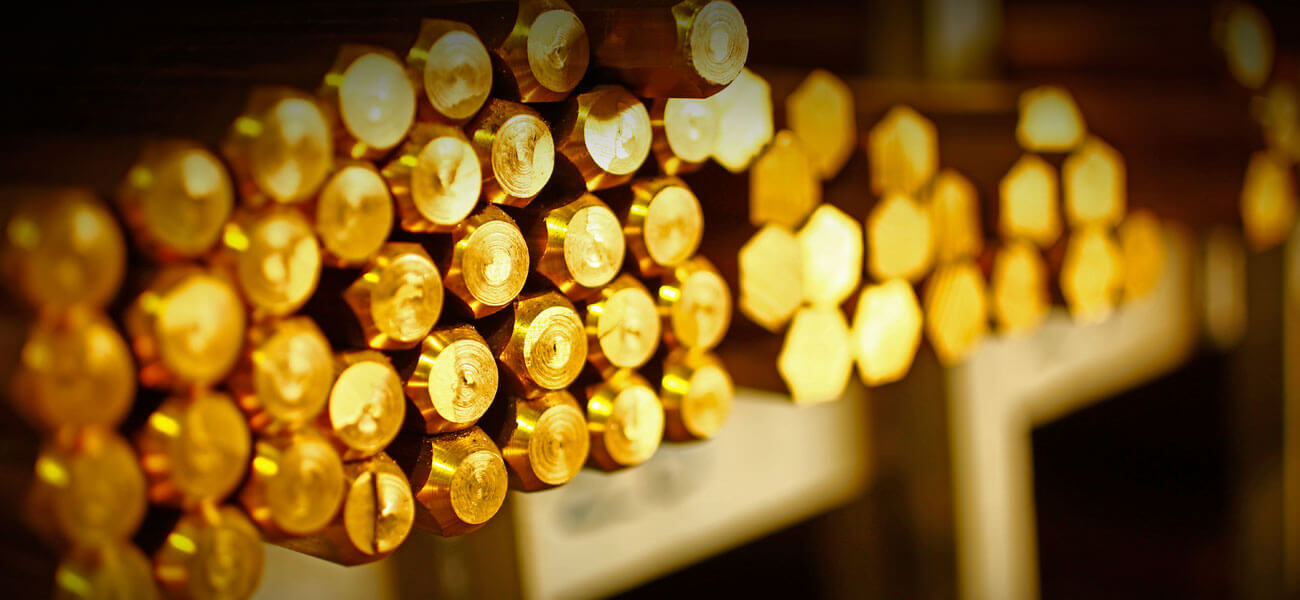 07 Jun

ECOBRASS: the eco-sustainable brass

Over the last few years, significant improvements have been made to the materials used in the taps and fittings branch, with particular reference to valves. The result is Ecobrass, a metal alloy that is environmentally friendly, but also meets the latest legal and hygiene standards worldwide.

More specifically, it is a type of brass, CW724R , also known as Ecosi and CUPHIN®, characterised by a minimum percentage of lead, an element considered to be hazardous and for some time now being eliminated completely from various areas of usage.

Ecobrass, however, requires special know-how for a correct mechanical machining. The use of powerful machines is not enough to achieve the desired result, as to counteract the abrasive power of this new material harder tools are necessary, which need to be wear-resistant and developed ad-hoc in order to optimise production processes.
Ecobrass: the environmentally friendly brass
As lead is known to be dangerous, even in very small quantities, European health authorities have repeatedly stressed the need to reduce concentrations of this material as much as possible in various areas. In recent years the use of lead has thus been banned or severely restricted in several manufacturing branches, including the food industry. Just to mention a few examples: petrol, paints, inks, pipes, solder alloys and children's toys.
Lead has negative effects not only on the environment, but also on human health; among the many applications of this material, its use in hunting ammunition in particular is still being studied. Using sophisticated diagnostic techniques, it has been shown that food for human consumption, deriving from animals shot down by firearms, can contain lead fragments, even very fine ones, in unexpectedly high quantities.
It should also be remembered that since the 1990s, the NSF 61 regulations on heavy metal contamination of drinking water has been in force in the United States. This is complemented by the Safe Drinking Water Act, which regulates the production of plumbing fittings and connectors with very low lead content (0.25%). Europe seems to be lagging slightly behind, despite the creation of the SCIP database, developed by ECHA (European Chemicals Agency), which has been implemented with the aim of mapping harmful substances in order to encourage their progressive reduction. Also noteworthy is Directive 98/83/CE, which defined the maximum permitted limit of lead in drinking water. The Member States are therefore required to comply with the threshold of 10 µg per litre of water, which, being rather low, inevitably requires a very difficult modernisation process of the old pipes made of lead, not only in Italy, considering that most of the systems date back to the 1950s.
All this has set a trend towards eco-friendly alloys and finally led to the birth of Ecobrass, which is available through a worldwide cooperation network. This special alloy has been standardised in Europe under the standards EN 12163 – 12168 with the designation CW724R or CuZn21Si3P, while in the United States with the designation UNS C69300.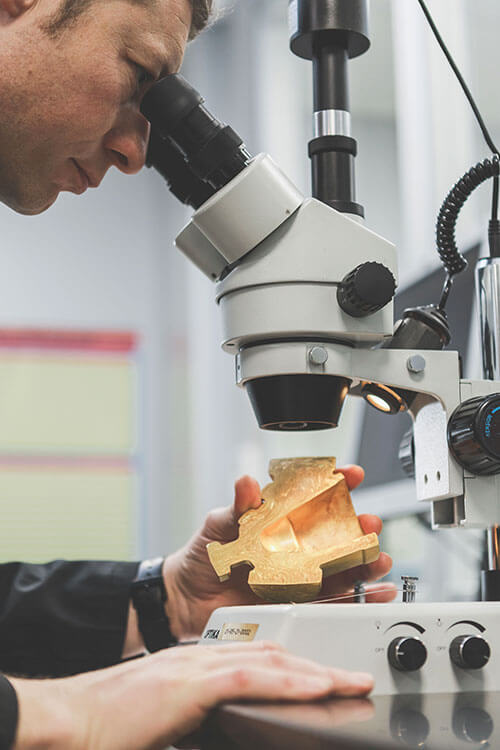 What is Ecobrass?
One of the distinguishing properties of Ecobrass is a concentration of less than 0.1% lead, compensated by silicon and phosphorus, which reduce susceptibility to dezincification and stress corrosion. Ecobrass is appropriate for mechanical machining, forging and cold forging. It boasts mechanical characteristics not dissimilar to some types of steel compared to which it guarantees greater productivity and considerable cost optimisation deriving from swarf revenue.
Ecobrass mechanical machining: Moval's flagship expertise
With regard to the mechanical machining, it needs to be specified that it is not easy to machine a material like Ecobrass with CNC machines, as it requires rigid and solid systems equipped with powerful spindles, not comparable with the traditional ones, but also ad-hoc tools capable of optimising chip removal. These requirements are not met by the mechanical machining of brass alloys with significant lead content, which generate short chips and allow the use of standard tools. It is important to highlight that if the chip dimension is higher, the machining power will increase, therefore, the production efficiency is consequently reduced. In this case it is frequently necessary to proceed with a manual chip removal and adopt specific technologies for the machining.
At this point Moval comes into play, providing effective solutions to complete the machining process, especially when particular customisations and geometries of the part made of Ecobrass are required.
More specifically, Moval is able to glean from the know-how developed in decades of activity and of state-of-the-art equipment, specially designed to obtain workmanlike results and with appropriate peculiarities for the wide-ranging machining of Ecobrass. Where necessary, to further optimise the production process, rigorous tests are also carried out to determine the most suitable geometries.
Recycling represents the key to face future challenges, and we at Moval are fully aware of it. As with all materials containing copper, Ecobrass is also processed within a system that aims at a full-cycle recovery, which not only optimises the use of raw materials, but also offers the advantage of an increased productivity, resulting in lower costs and maximum respect for the environment.