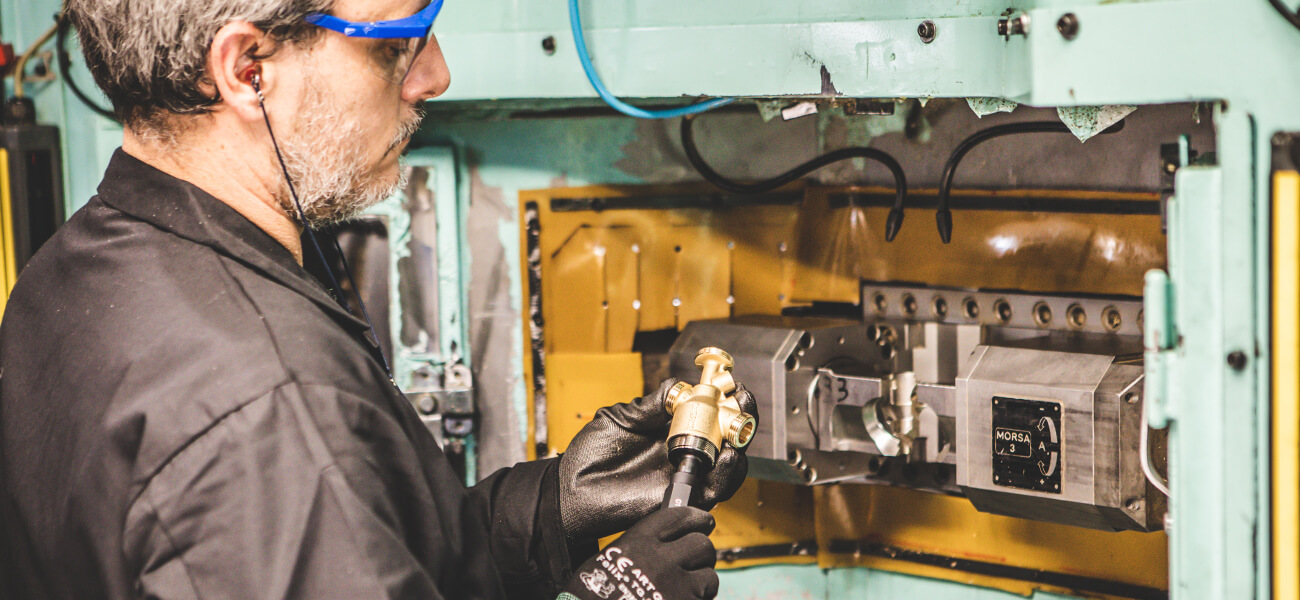 19 Oct

Brass: all the advantages of this alloy

Among the metal alloys that can be used in the industrial and manufacturing sectors, brass has properties that make it the perfect material for producing complex forged and CNC-machined components.

In this article, we will discuss the advantages and properties of brass and find out what makes this alloy a durable and reliable material, perfect for producing components for different sectors of industry.
Excellent chemical and mechanical features
Brass is an alloy composed of copper and zinc, and this combination of elements gives it excellent chemical and mechanical features.
This alloy is known for its excellent electrical conductivity and resistance to corrosion, making it the perfect choice for applications in environments where external agents could compromise component durability. 
Compared to materials such as copper, brass also shows high levels of hardness and fusibility.
In addition, it provides high processability during both hot and cold forging.
A safe and eco-friendly choice
Another great advantage of brass is its anti-bacterial features, making it a safe choice for applications where hygiene is paramount, such as in the plumbing and heating industry or water treatment.
Furthermore, brass is an eco-friendly material as it is fully recyclable. Brass components can be 100% reused for new products, reducing environmental impact and promoting a circular approach to production.
Last but not least, the machining process of brass is very energy-saving.
Precision and repeatability
Brass machining also offers considerable advantages in terms of precision.
Thanks to its mechanical features, this alloy is perfectly suited to CNC machining, allowing complex details and shapes to be produced with extreme precision. 
Achieving a high level of repeatability is another strength of brass. Components made from this material maintain their technical features unchanged from the first to the last piece.
In-depth technical knowledge and experience with raw material
The know-how of our technical department and the level of technological innovation and efficiency achieved by our production and engineering process led us to become a specialist in the machining of a wide range of brass alloys.
Our aim is to be your reference technical partner. A professional and reliable support, which can suggest you the best type of brass according to the technical specifications required.